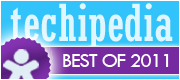 It's my birthday and I have some great news!
In January of 2011, I said that I'd make our Internet Marketing Posts of 2011 subscriber only. And I did. Many loyal readers have checked in on the newsletter throughout 2011 to get both evergreen content, the content that typically embraces these monthly updates, in addition to something completely new, monthly digital trends – the stuff you use for presentations and proposals, for arguing that social media and online marketing does have a firm place in today's landscape. The newsletter, which was sent within the first week of the month, would include new research findings from surveys conducted by research groups such as the Pew Research Center, new discoveries from a marketing firm's eye tracking study, or data that was recently culled across a multitude of SEO agency case study reports.
This year, I am pleased to bring back our Best Internet Marketing Posts of 2011 thanks to an excellent sponsor, HubSpot. HubSpot has recently launched a most amazing Marketing Grader tool to help you measure the effectiveness of your website. Please be sure to check it out as it's one of the best tools I've ever seen, and I would be saying that even if they weren't a sponsor!
And now, here's what you've all been waiting for: the evergreen portion of my Internet Marketing best posts delivered straight to your doorstep on my birthday as you've come to expect year after year. Want the trends, news, and findings too? Sign up right now at a totally reduced cost for 2012 for a limited time.
SEO
Blogging
Marketing Automation
Link Building
Local Online Marketing
Branding
Content Marketing/Development/Copywriting
PPC Marketing & Paid Search
Public Relations
Social Media
Social Networks
Usability
Conversion Rate Optimization/Landing Pages
Affiliate Marketing
12 Ways to Pick the Best Affiliate Program: Looking to engage in affiliate marketing? There are dozens of programs out there. How should you choose the best? Consider product, competition, EPC, tools, and other elements to make the best educated decision.
When to Launch an Affiliate Program: If you have an online marketing program that's working well, it may be time to get an affiliate program on board as well. But do you have the staff to handle it? Can you handle the inbound support? These are questions to ask before you launch.
Brand Evangelism
Inspiring Brand Ambassadors: If you're looking to help get your customers to do word of mouth marketing for you, a brand ambassador program is something to look into. This guide lists the benefits and explains why and how you should proceed.
Fans Aren't Just for Rockstars: For big brands, it's time to connect more closely with your customers. This is a process you can follow that makes that all possible.
Web Development
Community Management
Reputation Management
Web Analytics
Domaining
Practical Domaining: People buy domains for many reasons — for search traffic, misspelled words, exact match, and more. If you're into the art of domaining, you already know this. If you're not but want to learn, here is your introductory guide.
Video Marketing
Video Posts: Are You Doing it Wrong?: If you ever blog about video, and many people don't realize this, it's not useful just to include the video without any detail. I can't stress how many sites just let you submit the video without ANY detail whatsoever. Here are the steps you should follow to get people passionate about what you're posting. The video alone still doesn't cut it.
8 Ways to Maximize Your YouTube Marketing Results: With YouTube being a powerful search engine, it's the go-to place for video marketing. Compelling videos coupled with a branded page can yield great results.
Email Marketing
General Online Marketing (and everything else)
Thanks again to HubSpot's Marketing Grader for making it possible for you to enjoy these great content pieces again on Techipedia. Again, it's a fantastic tool: it analyzes all of your marketing — not just your website — reviewing over 30 different factors and then providing an overall Marketing Grade on a 1-100 scale, including:
Competitive Benchmarking: Is my marketing more or less effective than my competition?
Lead Generation: Are my marketing efforts generating enough leads and sales?
Mobile Marketing: Is my web presence optimized for mobile devices?
Social Media: How effectively are we using Facebook, LinkedIn, and Twitter in our marketing?
Blogging: Is my blog driving results that justify the time investment, or are we wasting time doing the wrong things?
Overall Analysis: What are the strong points and shortcomings in our marketing?
Marketing Grader also outlines why you should take particular steps to improve and what your top priorities should be. With customized action items to help the top of your funnel, the middle of your funnel, and your analytics, Marketing Grader makes it easy for you to figure out your next steps.
Don't forget that you can get this all monthly (plus more!) by signing up to my monthly newsletter, reduced 80% for a limited time