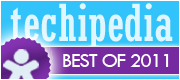 It's my birthday and I have some great news!
In January of 2011, I said that I'd make our Internet Marketing Posts of 2011 subscriber only. And I did. Many loyal readers have checked in on the newsletter throughout 2011 to get both evergreen content, the content that typically embraces these monthly updates, in addition to something completely new, monthly digital trends — the stuff you use for presentations and proposals, for arguing that social media and online marketing does have a firm place in today's landscape. The newsletter, which was sent within the first week of the month, would include new research findings from surveys conducted by research groups such as the Pew Research Center, new discoveries from a marketing firm's eye tracking study, or data that was recently culled across a multitude of SEO agency case study reports.
This year, I am pleased to bring back our Best Internet Marketing Posts of 2011 thanks to an excellent sponsor, HubSpot. HubSpot has recently launched a most amazing Marketing Grader tool to help you measure the effectiveness of your website. Please be sure to check it out as it's one of the best tools I've ever seen, and I would be saying that even if they weren't a sponsor!
And now, here's what you've all been waiting for: the evergreen portion of my Internet Marketing best posts delivered straight to your doorstep on my birthday as you've come to expect year after year. Want the trends, news, and findings too? Sign up right now at a totally reduced cost for 2012 for a limited time.
SEO
Blogging
Marketing Automation
Link Building
Local Online Marketing
Branding
Content Marketing/Development/Copywriting
PPC Marketing & Paid Search
Public Relations
Social Media
Why Most Social Media Departments Fail: This is my own post and most popular post on Techipedia this year, highlighting some case studies encountered by myself and colleagues on why social media sometimes just doesn't work for companies. Hint: it's in the approach and communication, not in the fact that viability isn't possible in some industries.
Process: A Pragmatic Approach to Social Business: A social media planning process requires 8 full steps to execute and measure effectively: education, research, strategy, planning, implement, manage, measure, renewal.
Blog SMO Guide: How to Apply Social Media Optimization to Your Blog in 33 Steps: This is a HUGE list of great tips to make your site social friendly. Tips like minimizing obstacles to comment, displaying voting icons after the article, having a well-written title, and more are discussed in this lengthy article.
Why Social Media Departments Fail: This post speaks from the heart (and is my own) on why social media marketing initiatives are completely useless without goals and a cohesive marketing plan.
How To Find The Perfect Network For Your Content Promotion Campaign: Today, we look at all of the social media sites out there to see what's worth promoting where.
14 Best Practices for Long Term Social Media Success: These are the traits that successful online businesses exhibit day in and day out: they have governance and rewards, guidelines, a training program, an editorial program, a mission and purpose, and they serve their customers and prospects.
10 Considerations When Creating a Social Media Policy: If you ever need to create a social media policy, look at this list of advice for things you may need to consider:  an understanding of chain of command, disclosure information, monitoring of usage, and much more.
21 Types of Social Content to Boost Your SEO: Viral content helps build links. Whether you write something that's passionate, that's controversial, that's epic, that lists a bunch of great resources, and that's visual, you can definitely reap benefits if you truly understand what a social audience is looking for.
Who Should Represent Your Brand on the Social Web?: Whether you create a social media council that integrates many team members or you take it on yourself, humanizing the brand is a primary goal for social media, since it's all about human interaction. How do you approach it?
The Social Media Marketer's SEO Checklist: Social media influences SEO, so this post tells social media marketers how to best craft your social messages to yield the best SEO value for search effectiveness.
Tracking the KPIs of Social Media: With social media analytics, you should track traffic, fans/followers/ social interaction, and how well the content is performing. Here are tools on how you can do these measurements.
Social Media for Small Business: 6 Effective Strategies: Businesses starting in social media may need this most, but I think it is valuable to any business. First, the customer is always right. (Well, almost.) Second, sometimes you have to pay. Third, followers are just a number. Fourth, [constant] self promotion won't help you. Fifth, benefit from expertise. Finally, there are people you can hire to help.
An Insider's Guide to Social Media Etiquette: I've written about social media etiquette myself, but this one makes it more business-centric, like not using logos (if you're representing yourself as a person, not a company, that is) and refraining from retweeting praise about you. This is good stuff.
Don't Abuse Social Network Pings: Social media gives you ways to connect with people you know easily, but there are certain etiquette rules to take into consideration.
Social Media for SEO vs. Customer Engagement: You should be doing social media for customer engagement (relationships) but also for SEO value. Are you coordinating both efforts? Are you doing both?
How to Grow Social Media Leads: New Research: The more you blog, the better it is for your leads. Also, the more Twitter followers you have, the better you will fare as well in leads. They call that social proof. You also get better results with a larger Facebook fan base. Do these findings surprise you?
Social Media Consultants, Experts, and Gurus, Oh My!: Earlier this year, I worked on a campaign with a client who wanted nothing more than LOTS of new followers. He didn't know why he wanted it, but he wanted it. Naturally, it felt odd to just build numbers for him, and I gave him the explanations as to why. This is the blog post that I could've used before the campaign to align expectations. Numbers aren't everything.
6 Areas of Your Business that Should be Listening: Amber Naslund and Jay Baer show the benefits of listening across sales, marketing, customer service, R&D, HR, and management.
The Rules of Social Media Engagement: It's important to put rules into place when you involve yourself in the social media space. It makes you more productive as a company. This post includes 25 guidelines that you should consider when crafting those company policies.
9 Companies Doing Social Media Right and Why: Here are some good case studies of businesses who do social media the right way. What's your business doing?
Secrets of Social Media Revealed 50 Years Ago: Research by Ernest Dichter in 1966 has found that there are 4 motivations that people use to communicate about brands: product involvement (a great experience), self involvement (sharing information about oneself), other involvement (desire to help others), and message involvement (a great message). Do you think all of this is still the same today? This and other discoveries still hold true.
Optimizing Social Media Campaigns for Search: Together, search and social are extremely powerful. Come up with ideas, get your external content on your main site, get tracking in place, optimize, and consider load times to create a powerful social and search machine.
Your Secret Weapon for Standout Social Media Success: In a real time world, your response times need to change. That means when someone wants your attention on social media, you better reply within minutes. This post includes the various desired response times for a variety of channels.
The Number One Least Asked Question in Social Media…Why?: Why are you as a business engaging in social media? Why should your customers follow you? Because you rock? Do your customers think so?
50 Kloutless Ways to Get Value from Twitter: …or any social network, really. Summary: network (the verb).
Social Networks
Usability
Conversion Rate Optimization/Landing Pages
Affiliate Marketing
12 Ways to Pick the Best Affiliate Program: Looking to engage in affiliate marketing? There are dozens of programs out there. How should you choose the best? Consider product, competition, EPC, tools, and other elements to make the best educated decision.
When to Launch an Affiliate Program: If you have an online marketing program that's working well, it may be time to get an affiliate program on board as well. But do you have the staff to handle it? Can you handle the inbound support? These are questions to ask before you launch.
Brand Evangelism
Inspiring Brand Ambassadors: If you're looking to help get your customers to do word of mouth marketing for you, a brand ambassador program is something to look into. This guide lists the benefits and explains why and how you should proceed.
Fans Aren't Just for Rockstars: For big brands, it's time to connect more closely with your customers. This is a process you can follow that makes that all possible.
Web Development
Community Management
Reputation Management
Web Analytics
Domaining
Practical Domaining: People buy domains for many reasons — for search traffic, misspelled words, exact match, and more. If you're into the art of domaining, you already know this. If you're not but want to learn, here is your introductory guide.
Video Marketing
Video Posts: Are You Doing it Wrong?: If you ever blog about video, and many people don't realize this, it's not useful just to include the video without any detail. I can't stress how many sites just let you submit the video without ANY detail whatsoever. Here are the steps you should follow to get people passionate about what you're posting. The video alone still doesn't cut it.
8 Ways to Maximize Your YouTube Marketing Results: With YouTube being a powerful search engine, it's the go-to place for video marketing. Compelling videos coupled with a branded page can yield great results.
Email Marketing
General Online Marketing (and everything else)
Thanks again to HubSpot's Marketing Grader for making it possible for you to enjoy these great content pieces again on Techipedia. Again, it's a fantastic tool: it analyzes all of your marketing — not just your website — reviewing over 30 different factors and then providing an overall Marketing Grade on a 1-100 scale, including:
Competitive Benchmarking: Is my marketing more or less effective than my competition?
Lead Generation: Are my marketing efforts generating enough leads and sales?
Mobile Marketing: Is my web presence optimized for mobile devices?
Social Media: How effectively are we using Facebook, LinkedIn, and Twitter in our marketing?
Blogging: Is my blog driving results that justify the time investment, or are we wasting time doing the wrong things?
Overall Analysis: What are the strong points and shortcomings in our marketing?
Marketing Grader also outlines why you should take particular steps to improve and what your top priorities should be. With customized action items to help the top of your funnel, the middle of your funnel, and your analytics, Marketing Grader makes it easy for you to figure out your next steps.
Don't forget that you can get this all monthly (plus more!) by signing up to my monthly newsletter, reduced 80% for a limited time